TEAM
This year La Casa de la Seda and Barcelona Guide Bureau partner to manage the guided visits and events of this 18th century emblematic building, home to the Col·legi de l'Art Major de la Seda (silkmakers association). We welcome you to enter and discover this hidden gem in the heart of Barcelona.
MANAGEMENT
Sheila arrived at Casa de la Seda in 2017, thanks to her internship from her Master degree in Tourism and Humanities fromUniversitat Autònoma de Barcelona. Previously, Sheila also studied a degree in Art History in Santiago de Compostela, with the guidelines of Contemporary Art, Modern Art and Heritage conservation. With this baggage she has been able to contribute humanistic content to Casa de la Seda, where little by little, she has taken on the responsability of management.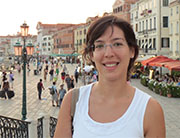 Elisabet Garcia – Accounting
Elisabet has dedicated her professional life to work in management, control and accounting departments both health and education sectors. She counts on a diploma in business and a degree in management as well as a master's degree in accounting and management control.  She recently joined to give support to the accounting and finance department.
Clara grew up in a Catalan-Belgian family in the rugged yet beautiful Costa Brava (North of Catalonia). Thanks to her degree in Computing she has a technical perspective although she soon became interested in the commercial field. To this end, Clara has since acquired a Postgraduate degree in Tourist Company Marketing and accompanied this with her work in the tourism sector. Her fundamental objective is to provide excellent Customer Service. She believes each person is a world and that our unique personalities and characteristics require unique and personalized services.
GUIDES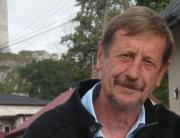 Artur Costa
He was a professional actor before he started touring the city with visitors as a guide. He is a veteran whose communication skills and British Mediterranean sense of humour stand out. Accurate, clear information and objective interpretation are his trademark.
Languages: Català, English, Español, Français.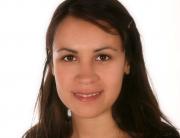 Francesca Gufoni
She has been living in Barcelona since 2005 and working as a guide since 2007. She loves telling stories and giving hints on where to visit in Barcelona, a city which she finds amazing. For her, being a guide means giving a different and deeper insight of the places visited, and doing a job that is different and fun every day.
Languages: Català, English, Español, Français, Italiano.
He is passionate about Barcelona and considers working as a tour guide a privilege. The city is his natural environment but he loves the mountain and hiking (he has walked the Way of Saint James twice). He is a Humanities graduate but living abroad is where he has learnt more (in France, Greece and the United States). He doesn't find giving tours on Gaudí's monuments boring, especially the Sagrada Familia, and he believes in the importance of enthusiasm and curiosity both at work and in life.
Languages: Català, English, Español, Français.
Anna-Lluïsa graduated in Japanese and English Translation and Interpreting. After working as a translator for some years, she felt it was time to go set the computer aside and interact face to face with real people. She has lived and studied in Japan and the UK and she enjoys showing her native city of Barcelona to visitors from all over the world. She says that the best thing about her job is being surrounded by beautiful landscapes in the company of people who are on vacation, it does not feel like working at all! She likes reading and cooking, and loves children.
Languages: Japanese 日本語, English, Castellano, Català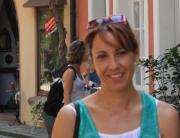 Sònia Crespo
She is one of our most well qualified guides and holds two degrees in Tourism and Business Administration. She is proud of her city and passionate about her job. She loves natural things and meeting people from different places. Walking with her is like seeing the city with a joyful friend, who makes you discover the secrets and stories of every corner. She easily identifies the needs of every type of costumer and solves problems with a refreshing and solid guiding style. She is also very knowledgeable about the most important painters.
Languages: Català, English, Español, Français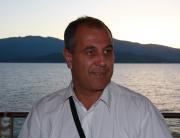 Abel Roca
Those who know him well call him "Googleman" because of his passion for and knowledge of new technologies. He moves around on a bicycle. He is in love with Barcelona and Catalonia, and started working as a guide during the 1992 Olympic Games. A tour with him is a very enriching experience, he combines explanations on different subjects with a savoir faire based on his experience. He has information on a variety of subjects thanks to his passion for reading.
Languages: Català, Deutsch, English, Español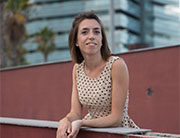 Caterina Donzelli
Caterina was born in Milan, Italy, but she lives in Barcelona; she worked for six years as an actress and, as she enjoys theatre, she also enjoys communicating. In fact, what she finds most satisfying is making herself understood by those who don't speak her language, because the desire to communicate with people goes beyond words.That's why she likes being a guide, and being able to meet people from different countries and cultures. She loves Barcelona because of its art, the wonderful narrow streets in the Gothic quarter, and because there she can take a nice walk along the seafront or in the mountains. In her free time she loves reading and cooking, just as every good Italian does!
Languages: Italiano, Català, English, Español, Français.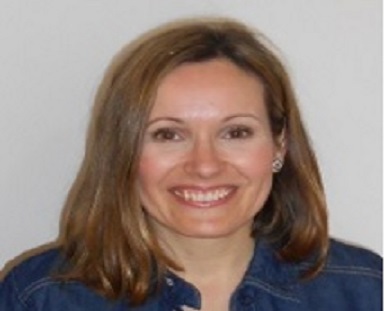 Mireia Gutierrez
Mireia holds a degree in Tourism and has studied and is passionate about Art History. She has a good understanding of the travel industry working in the field for over 20 years including posts in Spain, the UK and Japan. It was only recently that she started tour guiding, something that she had wanted to do for a long time, and now doesn't regret any second of it! To her, meeting people from other countries and cultures and being able to share with them her knowledge of Catalonia and experiences is very enriching. She would like to brush up her Japanese language skills and loves English humour and salsa dancing.
Languages: Català, Español, English, Français.